We are very proud to announce that we have retained our Michelin 3 Star for the 2016 guide.
Notice: Changed Menu Prices from October 2016
Reservations from October 2016 onwards will be subject to the changed menu prices written below.
We apologize for any inconvenience this may cause.
Changed Menu Prices

Location
Kichisen is located in the vicinity of Shimogamo-jinja Shrine, a UNESCO World Cultural Heritage site. As if to connect Kichisen and the shrine, around them extends the virgin forest of Tadasu-no-mori, which is the only portion that remains of the ancient wilderness that once covered Yamashiro province (the southern part of Kyoto) some 2000 years ago. The mystical beauty of this forest has been celebrated in literature, from "The Tale of Genji" and "The Pillow Book" of 1000 years ago up to the present day. Because of the clear, quiet streams flowing in the forest, it is also referred to as the "Holy Land of Water." Furthermore, on the south side of Tadasu-no- mori is Kawai-jinja Shrine, which is dedicated to Princess Tamayori, who was the mother of Emperor Jimmu, the first emperor of Japan. A replica of the thatched hut of the poet Kamo no Chōmei, renowned for his essay "An Account of My Hut (1212)," can be found on the grounds of the shrine. Here in this area blessed with history and nature, Kichisen continues its devotion to carrying on the traditional hospitality of Kyoto.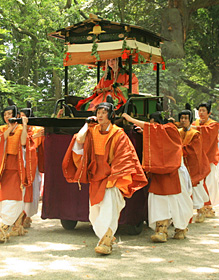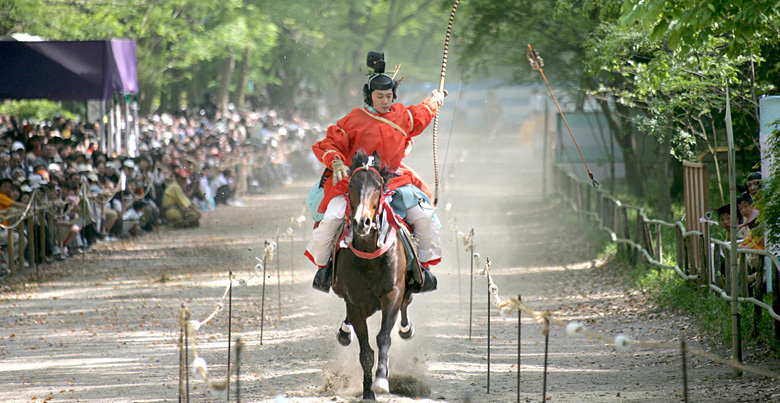 Brief Summary of Yoshimi Tanigawa, proprietor of KICHISEN
Acquiring a deep appreciation of cooking at the age of nine, Yoshimi Tanigawa was convinced that cooking was his mission in life. Later, he came to Kyoto and studied traditional Japanese cultural arts such as 'tea ceremony,' 'flower arrangement,' 'incense ceremony,' 'calligraphy,' 'Japanese poetry,' etc., in order to polish his sensitivity and acquire inspiration for his profession.
Besides mastering the traditional court-style cuisine (yusoku-ryori; cuisine prepared according to the rules and traditions of the ancient court) and its methods of using cutlery (ikama-ryu), he has continued to explore new fields of cuisine, such as a special curative diet catered to those suffering from diabetes. He is making every effort to promote the essence of real Kyoto-style cuisine, especially to people abroad. Furthermore, by always remembering the spirit of 'discovering new things by studying the past,' he is doing his best endeavors to cultivate his own style of cooking.
He took part in the popular TV program 'Ryori-no-tetsujin (Iron Chef)' broadcasted in July 1999, and defeated Masaharu Morimoto, another master chef in Japanese cuisine. The theme of the contest was 'pike eel', and his dexterity in preparing the dish won the admiration of all the judges.
Introduced in the New York Times in the past, his restaurant has been visited by many guests from abroad.