We are very proud to announce that we have retained our Michelin 3 Star for the 2019 guide.
Internship Opportunities at Kichisen
We are accepting applications for internships at Kichisen. Internships are unpaid, but successful applicants will be provided with uniform, a bed in the restaurant dorm, and full board on work days.
Interested parties should send a resume (include nationality and languages spoken) to kichisen@mtj.biglobe.ne.jp, together with rough dates for the proposed stay.
For further information please contact kichisen@mtj.biglobe.ne.jp
Our restaurant has implemented the following measures below in regards to the prevention and reduction of the risk of infection of covid-19.
We have decided to take the following measures in consideration for the safety and health of our customers and employees.
We appreciate your understanding and cooperation.
・We ask all customers to disinfect their hands with alcohol when entering the restaurant.
・Sufficient distance between customers will be kept at all times for counter seating to avoid the 3 C's (Confined spaces, Crowded places, Close contact)
・ Sufficient distance will be followed between staff and customers when providing meals to private rooms.
・Thorough disinfection and cleaning.
・Thoroughly manage the health of employees (Recording of temperature at work, regular hand washing, and disinfection will be carried out to all employees)

Location
Kichisen is located in the vicinity of Shimogamo-jinja Shrine, a UNESCO World Cultural Heritage site. As if to connect Kichisen and the shrine, around them extends the virgin forest of Tadasu-no-mori, which is the only portion that remains of the ancient wilderness that once covered Yamashiro province (the southern part of Kyoto) some 2000 years ago. The mystical beauty of this forest has been celebrated in literature, from "The Tale of Genji" and "The Pillow Book" of 1000 years ago up to the present day. Because of the clear, quiet streams flowing in the forest, it is also referred to as the "Holy Land of Water." Furthermore, on the south side of Tadasu-no- mori is Kawai-jinja Shrine, which is dedicated to Princess Tamayori, who was the mother of Emperor Jimmu, the first emperor of Japan. A replica of the thatched hut of the poet Kamo no Chōmei, renowned for his essay "An Account of My Hut (1212)," can be found on the grounds of the shrine. Here in this area blessed with history and nature, Kichisen continues its devotion to carrying on the traditional hospitality of Kyoto.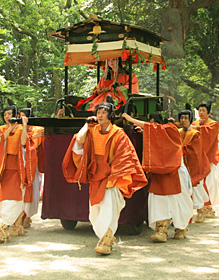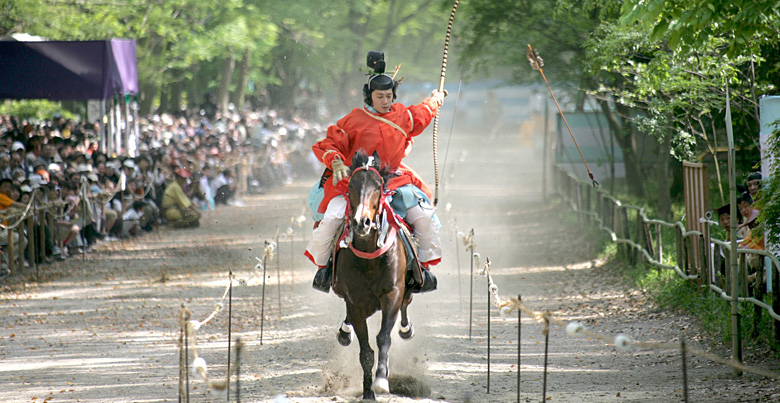 Profile of Yoshimi Tanigawa, Executive Chef and Proprietor of KICHISEN
Acquiring a deep appreciation of cooking at the age of 9, he came to Kyoto at the age of 15 to start his culinary training in order to become a professional chef. Although the Japanese restaurant he first entered as an apprentice was not a top-notch, Michelin-starred restaurant, he was able to cultivate an extremely refined and delicate aesthetic sense through traditional cultural arts such as tea ceremony, flower arrangement, incense ceremony, calligraphy and poetry, and studied with as many as 50 different masters during his youth. In particular, his encounters with a number of especially distinguished teachers,*1 which included Zen masters, noted tea masters and culinary experts, enabled him to delve deeper into the essence of Japanese culture and philosophy, enlightening him to the important mission of his cooking. He incorporated everything he had learned from these masters into his unique style of cuisine, eventually becoming the executive chef at a Japanese restaurant in Arashiyama when he was only 26 years old. Since all the former executive chefs at the restaurant were men in their 40s, this exceptional promotion was welcomed with surprise. In 1983 he opened his first Japanese restaurant "KICHISEN" in a hotel in Kyoto at the age of 31, Two years later, he established his current restaurant near the Tadasu-no-mori forest in the Shimogamo area of Kyoto at the cost of 650 million yen (6.5 million dollars). Interestingly enough, his ancestors were said to operate their business under the name of "KICHISEN" in the vicinity of this forest 800 years ago, and one might even say that destiny has brought Tanigawa back to this location, a place of such historical significance to his family.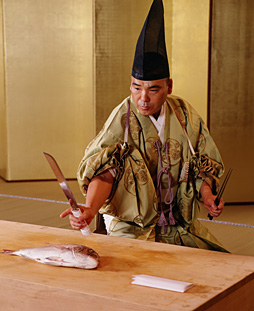 In 1986 KICHSEN was recommended by the New York Times as an epicurean restaurant specializing in kaiseki cuisine in Kyoto. In 1999 he took part in a popular TV program called "Iron Chef," in which master chefs are pitted against one another in a culinary competition. He soundly defeated master chef Masaharu Morimoto, then executive chef of the Japanese restaurant "NOBU" in New York, in a clean sweep of the contest, in which the chefs prepared their specialized dishes using dagger-tooth pike conger eel. His dexterity in preparing the dish won the admiration of all the judges.
KICHISEN was awarded with 2 stars in the Michelin Guide from 2010 to 2013, and 3 stars from 2014 to 2019 consecutively. He has established his reputation in one generation, climbing all the way up to the level of the most well-established restaurants. In recent years, he has constantly explored new fields and new possibilities, such as popularizing traditional court-style cuisine (yusoku-ryori) and its cutlery methods (ikama-ryu), creating a special curative, low-calorie kaiseki cuisine catering to those suffering from diabetes, and promoting Kyoto-style cuisine abroad. Furthermore, his uniquely strict but warm teaching style toward apprentices, unparalleled in other restaurants, has been featured in many TV programs specializing in the theme of "human resource development," such as "SODATERU" by the Japan Broadcasting Corporation (NHK) and "Japanese Education – Scolding People in Japan" in the "WAFU SOHONKE" series by TV Tokyo. In one TV program, a young Japanese comedian came to his restaurant in order to experience apprenticeship for one day.
Tanigawa's motto is "Forge your dreams in the fires of your heart!" Based on his successful experience, he continually tells young people that "they have infinite possibilities" and "their efforts and hidden abilities will enable them to realize their dreams."
*1 Among these teachers were
(1) the late Settei Fukutome, the former Chief Abbot of Daitokuji Temple
(2) the late Kankai Onozawa, the former head priest of Juko-in Temple, which was the family temple of Sen no Rikyu, the 16th-century tea master who perfected the Way of Tea
(3) the late Kenzo Sugata, tea master of Omote-Senke Tea School
(4) the late Toraichi Takebata, one of the most representative Japanese chefs